SERVICES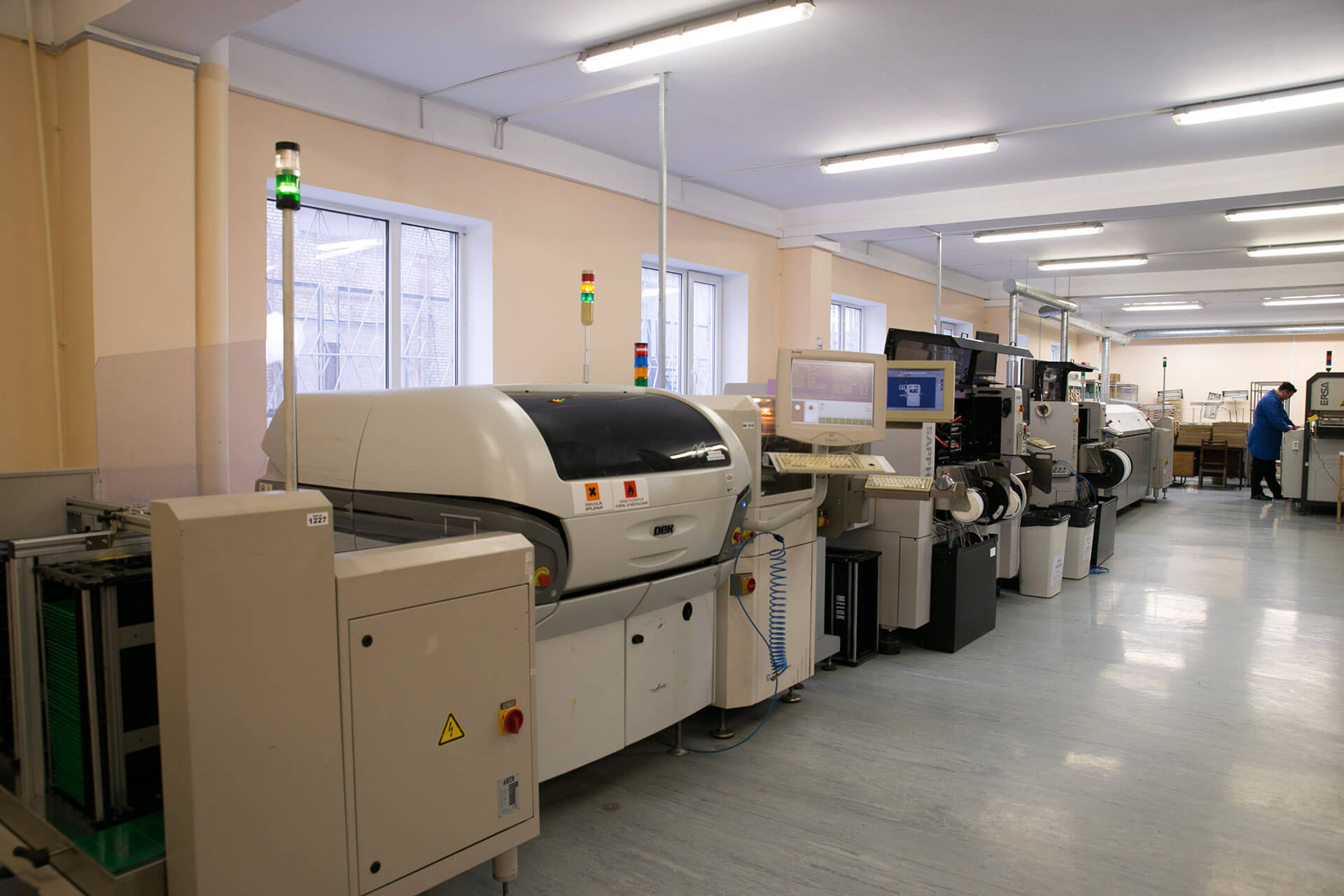 Standard services and works:
supply of printed circuit boards;
various types of automated and manual assembly of electronic blocks;
medical products manufacturing;
the quality control of the assemblies is carried out on automated optical line OPTICHEСK, ERSA station and special units.
Our strengths
The production uses modern processes and technologies:
the cleaning of electronic units can be performed in ultrasonic cleaning machines as well as in solvent base machines, which provides the perfect purity of the boards;
sealing of electronic units with different sealants and adhesive compositions;
moisture protection using different varnishes of hot and cold curing, as well as selective varnishing of electronic units at the ASYMTEK station.
For the complete satisfaction of customers' needs, we provide:
Cables production;
Winding of transformers, throttles and inductors;
Additional machining of hulls.
Performing this range of services makes possible the fabrication of high-tech products with high efficiency and low prices in one place.
30 years
 in the electronics market
Order our experience according to your needs
Your message has been sent sucessfully